our
team
Meet our talented and experienced team.
Douglas D. Kelly, CCIM, Broker of Record

With over 20 years experience in the Real Estate Business, Douglas D. Kelly is the Owner of Emerald Realty Group. From 2002 to 2004, Doug held the position of Sr. Vice President/Regional Director with Weichert Commercial Brokerage. After returning to his hometown of Bethlehem, in 1997 he took a Sr. Leasing Rep. position with Liberty Property Trust (LRY-REIT) in Lehigh Valley. His commercial real estate career began in Pittsburgh, Pennsylvania (1992) where he worked as an associate with Colliers-Penn.

Doug received his BS in Business Administration (Finance) from West Virginia University in 1986 and went on to obtain his PA Realtors License that same year. He received his CCIM designation from the Commercial Investment Real Estate Institute by completing over 240 hours of classroom time and significant industry experience.In 1999 Doug obtained his PA Broker's License and officially started Emerald that same year.

Alison Flynn, Property Manager

With over 30 years of diverse experience in property and project management, construction, design, & real estate, Alison Flynn champions the role of Property Manager at Emerald Realty Group. She holds degrees from both Cornell University & Clemson University with an M.B.A. in Finance. As Property Manager, Alison identifies the goals of your business and diligently creates a custom business plan that is executed to the highest standard.

Alison recognizes that an asset's value is linked to occupancy and understands what drives tenant interests and satisfaction. She brings the best industry practices to your properties to attract and retain the highest-quality tenants. Alison's tenacious disposition and results driven work ethic lends her to be an excellent advocate for you & your business.

Lawrence R. Dugan, Senior Advisor

Lawrence R. Dugan "Larry" joined Emerald Realty Group in 2005 as a Real Estate Agent. Having spent most of his post Penn State University years in the investment brokerage business with Charles Schwab & Co., Inc. he has helped many individuals and small businesses with investing, asset allocation, college and retirement planning needs. Larry is now using his skill set to assist clients in all aspects of the commercial real estate business.

Larry earned his Bachelor of Science in Economics from Pennsylvania State University and is currently affiliated / designated with: National Assn. of Realtors (NAR), PA Assn. of Realtors (PAR), Lehigh Valley Assn. of Realtors (LVAR), and E-Pro (Certification for Internet Professionalism).

Bobby Papageorgiou, Senior Advisor

Bobby started his real estate career as a part time investor buying and selling real estate in 2001. He became a full time licensed agent in 2005 and immediately began working with commercial and investment buyers and sellers. He received an award for outstanding sales performance in his first year and has never looked back since.

 Bobby and his clients are very excited about his move to the Emerald Realty Group team and sees nothing but continued growth with our new alliance!

Brad Christi, Senior Advisor

Brad Christi brings his expansive knowledge of New York City's commercial real estate markets to the Lehigh Valley.  With a tireless level of service to his clientele, his in depth market experience and extensive contacts make him equally adept at advising both sellers and buyers as well as landlords and tenants.

Brad's professionalism, integrity, and passion for his work allow him to stand out in the real estate field. He is not only a savvy marketer, but he is also a creative and innovative thinker who strives to offer his clients flexible and accommodating service. This approach is an integral part of Brad's ability to consistently conduct profitable and successful negotiations on behalf of his clients.
Core Services
Sales and Leasing

We provide a full range of services, including asset acquisition/disposition, marketing, investment valuation, comprehensive leasing strategies and contract negotiation.

Tenant/Buyer Representation

Our skilled team offers market analysis, site selection, land and lease acquisition, and in depth lease analysis.

Advisory Services

Our team specializes in complex transactions and problem solving. We advise on the following: 1031 exchange, broker opinion of value, financing, and feasibility analysis.

Property Management

We provide comprehensive management services for commercial, medical, industrial & office properties.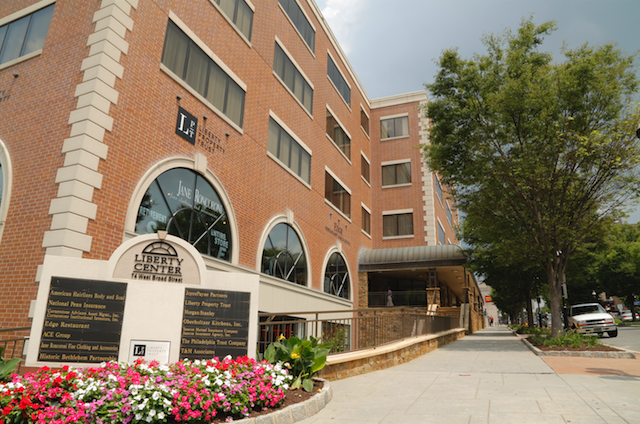 Property Management Services
Emerald recognizes that an asset's value is linked to occupancy and we understand what drives tenant interests and satisfaction. We bring the best industry practices to your properties to attract and retain the highest-quality tenants.
When you work with Emerald Realty Group, you get more than just property management – You get a complete real estate solution that is always driving new revenue streams and efficiencies to accelerate appreciation for your investment.
For more information please contact Alison Flynn at aflynn@emeraldrealtygroup.com.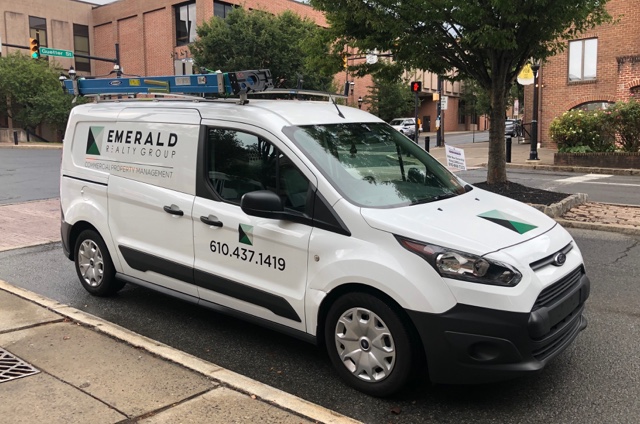 Project Management Services
Emerald Realty Group can manage all projects and direct all construction efforts on your behalf.
Our skilled team acts as your advocate by defining project scope, coordinating professional consultants, securing a highly competent contracting team at competitive pricing, managing the construction timeline and project process from initiation to completion.
Emerald Realty Group is dedicated to championing your project goals and motivated to see that your project is executed to the highest standard.
Emerald specializes in a variety of commercial projects including: Space Planning, Feasibility Studies & Tenant Test Fits Custom Build Outs Design Build Site Work and Landscaping Mechanical, Electrical and Plumbing Coordination Interior Materials Selections and Installations Utilities Bidding and Supply
Featured
Project
View More

W. 3rd Street Development

Area: Bethlehem

$ Call for more info
Work Order
FOR EMERGENCY
Call us at: 610-437-1419
Affiliations
We are proud to be affiliated with these organizations. Collaboration is key to our success.
contact
us
We look forward to hearing from you. Thanks for visiting our site.

60 W. Broad Street, Suite 104 Bethlehem, PA 18018